HIdden Intent
September 1, 2012
All that's handsome bears the devil's mark,
As all that's 'foul' lies in the dark.
But what says the silence of all-known truths?
For every lie a moment soothes.
Tying away from all the pain,
Forcing the solace to turn insane.
The lies we believe
Simply relieve;
The world cowers in fear
As truths disappear.
Deceit upon deceit,
We shudder under our own defeat.
Prejudice veils the truths we see,
Covering up the innocent's plea.
Power overrides the goodness of men
Delivering punishment again and again,
To the faultless 'enemy' breathing his last
Renewing ancient scars of his past.
Men don't forgive, nor forget
Simply add endlessly upon the debt.
Succumbing to desperation as fables spread,
Torturing the truth until it's dead.
The light becomes a myth
For all the good it's with,
We hide behind charm,
Believing in its harm,
Avoiding what's entombed
In the depths of what's doomed.
What's real is our fears,
That bring forth icy tears.
We choke them back
Beneath all that we lack.
Pointing out a stain
Upon the pure in vain,
We comfort our hearts
By casting darts.
Then why do the men ask
"Lonely devil, what is your task?"
When they know in their souls,
Their own sinful goals.
Why do they question their inner sin?
When in truth they know where it has been.
They deceive and lie
As innocents ask, "Why?"
They snicker and prance
Man's devil dance,
Only to beg for undeserved mercy
Pleading in misery bent down on one knee.
I think not of the evil asleep in my chest,
I simply believe in eternal rest.
For the truth can rise
If you give Death your lies.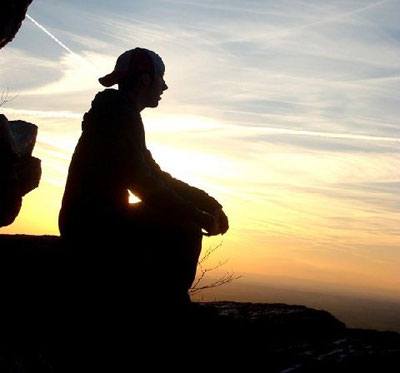 © Amanda M., Smithsburg, MD