Strange Child
December 15, 2012
Strange child, frame small and lean
Colorless skin, eyes palest green
All alone in a crowded room
Eyes empty, empty as a tomb
Poor child, whenever did you go wrong?
Were you not once brave and strong?

Strange child, there are shadows beneath your eyes.
What is it that causes silent cries?
Your eyes have seen more, far more
Than your age gives strength to endure
Poor child, what goes on in your life?
Whatever causes such lonely strife?

Strange child, should they not be here?
Your mother and father, to love, to endear?
Or does your mother live here, yet somehow far away
And your stepfather, come home angry, drunk, far astray
Poor child, no wonder you weep
Silently, desperately, each twilight sleep

Strange child, you must break free
Confide, tell him, tell her, tell me
Speak it, whisper it, yell!
Break away, break away from a living hell
Poor child, why are you stuck fast?
You have decided to stay, stay till the last.

Strange child, gazing out at snow falling dense
Just as you have in seasons passed hence
Each flake falling, free but alone
Drifting away with whatever gust blown
Poor child, I can see your desperation grow
Even as you gaze upon beautiful snow.

Strange child, walking into the flurry
Don't you know things will change, not to worry?
You believe there is only one way to go
By walking away into drifting snow
Poor child, already your lashes are frozen
Don't do this, turn back from the way you've chosen.

Strange child, the door has opened anew
A woman comes after you, glasses askew
It's your mother, finally leaving her long gloom
Sadness, while crippling, leaves room for love to bloom
"Child," she whispers, "I've come back, and I'll not go anywhere."
"Never feel unloved again, because I love you, I care."

Strange child, you grew up, grew grey
Have the happy life of which you did pray
It was luck and the overdue love of a mother
That saved a life you half tried to smother
Child, your good life almost didn't take place
But you are saved, so thank God's grace.

Strange children, the abused and neglected
The ones who should be loved and protected
There is a hope, there is a light
Things can change, come out alright
Children, trust in me that your future is good
You will be loved, you will be understood.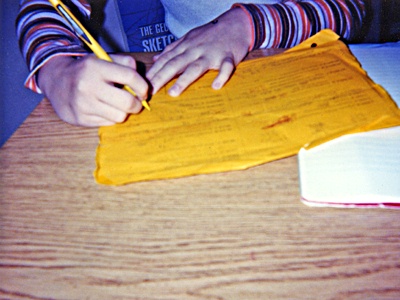 © April R., Highland Village, TX