The Ring's Power Over Me
June 26, 2013
I see you standing at the door
Beckoning with that ring
My legs tremble
My heart stops
Your cold blue eyes
Piercing into my soul
Your killing me
Why can't you see?
I can't stop the tears from rolling down my cheeks
That ring
Full of sad memories
That burned into my past
Turned to ashes then to dust
Now they are blown back into my mind

Daddy used to wear that ring
It was a precious little thing
But then he gave it away
To my mother living far away
She didn't want it, so she gave it to me
It was the most beautiful ring I had ever seen
Then I fell in love
When you tried on that ring it fit like a glove
So I gave it to you
Thinking it was the right thing to do
You broke up with me not too long after
My life became a complete disaster
Daddy died
And I never got to say goodbye
I'll never be the same
How could I have been so lame?
I gave that ring away
Thinking its seen its better days\
I wanted that ring again
Regretful that I gave it up
A true treasure
In your clutches
I told you I wanted it back
I didn't think it through

Now you gave it back
But at a cost
My emotional state is at a loss
Despair has taken over
My world turning black
The ring now haunts me
Its past dawning on me
Screaming to be heard
You texted me soon after
Saying how beautiful I looked
Trying to get me hooked
During my grieving state
When I was weak

Please just stop
The past is eating me up
Can't take it anymore
That ring's power is too strong
Its been haunting me for far too long
I had enough
Why is that so tough?
I lost my well being
All because of that ring.....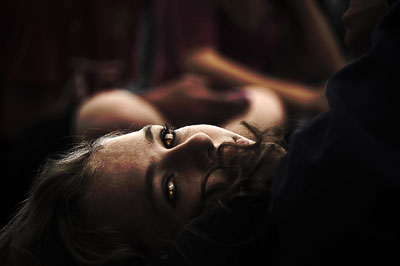 © Calvin C., Salt Lake City, UT