Slow & Steady
March 15, 2014
Slow and steady, she cries herself to sleep.
These are the nights that are hers to keep.
She finds refuge security in her tears.
Yet she's continuously tormented by her fears.
She lying to keep from going insane.
Her heart cannot handle all of the pressure and pain.
Reality brutally crushes her soul.
All the pain and all of the tragedies have taken their toll.
But no ones can tell, and no one saves her. She is alone.
Again and again, left to fight on her own.
Her rest will come at the end of a rope.
There goes all her hope.
She is worth nothing to everyone
She means something to no one.
Her heart was smashed long ago.
This is a tale we will never know.
She's fighting a war that cannot be won.
Her army is made of one.
She's weak, and tired. It's coming to an end.
No one knows, not even her best friend.
She wraps her neck delicately with a braid.
She jumps like she was never afraid.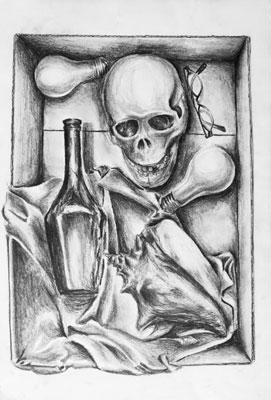 © Karen S., Norwalk, CT