Antidepressants: Safe Haven or Dangerous Hell?
June 17, 2014
Full art memoirs, empty thou heart.
Light exterior; interior, dark.
Mind is spinning; head, backtracking.
Heart is pounding, but thy pain, why lacking?

Throb of thy head; ringing of ears.
Races of hearts, thy lingering of fears.
Eyes do not well, pain is figured extinct;
Thou perceive in your fantasies as though thou lacking a link.

Appears as miracle,
however, taken quite literal,
'no pain' echoes of bliss,
til thou feels to be entrapped in a
blank abyss.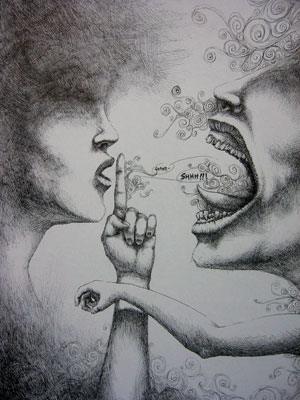 © Andrew M., Apple Valley, MN