I Wanna Be the MVP
September 11, 2014
I wanna be the MVP,
To be the shining star,
I really wanna be the key,
To lead my teammates far.
For if I were the MVP,
We'd surely always win,
Because I could replace any absentee,
I'd be like a skillful twin.
But I am not the MVP,
I have no idea why,
That my spot on the team isn't a guarantee,
And that I'd actually have to try.
And when coach writes out the players names on the field, i forsee,
Mine is never there.
So why do I much such ridiculous claims of being MVP?
Because this is only a prayer.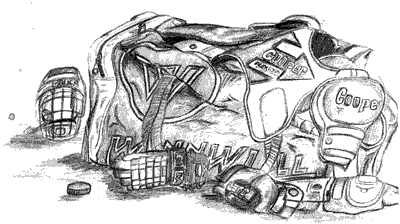 © by Casey C., Rockport, ME