Prize Woman
August 31, 2018
When I was 5
I won the prize
For fastest reader in my class
I read so many books
So fast
The school gave me the tickets
To Bandamere Speedway
When I was 7
I won first prize
In the spelling bee at the harvest festival
I spelled so well
So young
The city let me carry the banner
At the front of the parade
When I was 13
I won first prize
In my dance competition
I had the quickest feet
The strongest legs
And the judges said I had the most brilliant smile
Of all the girls that day
When I was 17
I won a prize
That paid for me to go to a school
Where I learned to prize my intellect
My wit
To prize my confidence and assertiveness
And so I did
But when I was 20
And I left that school
Not everyone prized me
Better yet not everyone would let me
Prize myself
The way the school did.
When I was 21
I should have been prized
For an eloquent piece of research
But he
Was given the recognition
Instead.
When I was 22
I should have still been prized
For my confidence
But he
Disliked the way
I expressed myself.
So when I was 23
I found someone who prized
My intellect and my wit
Who prized
My confidence
My assertiveness
My beauty
And need for due appreciation
At 24
Dike overlooked him
And he
Got a prize
Just for signing his name
At 24
The two of us
D*kes
Were denied
Even a medal of recognition
When I was 25
The woman who prized me
Left me to move back home
She said the threats and jeers
Outweighed
The desire to encourage change
So I made one myself
When I was 26
I lost myself
In order to win a future
I ditched the brains, the voice, the dreams
And he
Welcomed me with arms wide open:
His Prize Woman.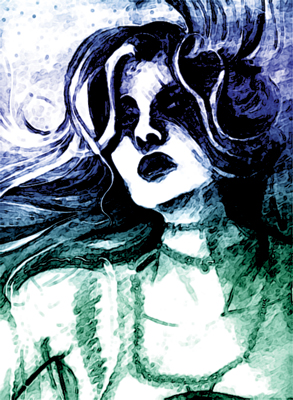 © Sindi J., Westminster, MD