Thank You
October 1, 2018
I was broken before I met you;
But it turns out that you're my glue;
You're putting my pieces back together;
You don't know just what you do.

You're a gift from Heaven;
More wonderful than the music of a violin;
As if you're sculpted from pure gold;
And you make me shiver in my skin.

You've turned my tears of sorrow to tears of joy;
You're someone whose company I will always enjoy;
You leave me grinning like an idiot;
It's as if we're an alloy.

You're the most amazing person that I'll ever know;
Your brilliance and kindness seem to glow;
Your supportive nature is easy to love;
I hope our relationship will continue to grow.

You hold the only key to my heart;
We're so close and yet so far apart;
I despise every one of these 1,800 miles;
On me, I hope a sliver of your goodness will impart.

You're the kind of person I can never deserve;
More like the kind that I would observe;
Always wishing I could hold a place in your heart;
Even if just the tiniest part.

I feel as if you're my missing half;
You're the only one who seems to be able to make me laugh;
The only one who can make me look like a tomato;
As if I'm stranded at sea and you're my raft.

I love you more than you can ever know;
And I hope that you and I never let go;
I think of what our future could be one day;
Every night, to God, for you I do pray.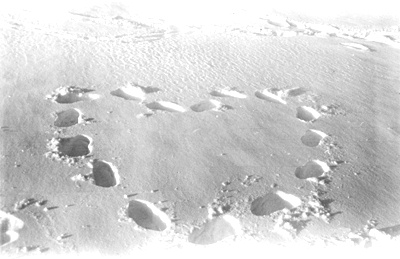 © Kim B., Marblehead, MA