Cavity
January 24, 2019
Your bittersweet lies,
ended up being our love's demise.
Your chocolate-covered poison
was the culprit who let the fairytales in.

Gumdrops and candy canes
are just your simple banes,
but chocolate bars and candy corn
shattered the love that you had once sworn.

Lollipops and caramel apples made me able
to see through this sickeningly-sweet fable.
Peppermint candies and caramel chews
helped me get through my catastrophic blues.

I kept coming back to your
stretchy taffy promises that dripped weakness galore.
I kept coming back to your
lips that spewed false truths like a sugar-rushed lore.

After swallowing down the terrible truth,
I forced myself to rip out that sweet tooth.
I used to think that we were meant to be…
but now, I've realized that you were just an ugly cavity.

A cavity who wounded me, day by day
until I got enough courage to say
those words that I had been saving - they crossed a fine line.
Then, I left them for you, so that upon them… you may feast and dine.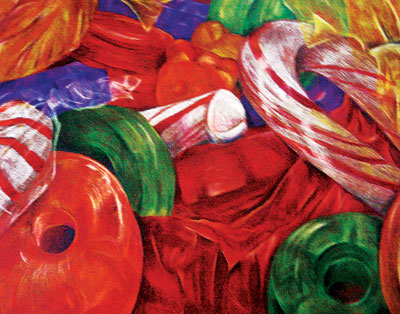 © Amy Z., Edmond, OK