The Beat of Anxiety
March 2, 2019
I have to remind my heart to beat
It believes worrying is more important
Than the circulation of my blood,
From my fingers to my feet.
My heart keeps my blood safe
Letting go of my limbs
It doesn't believe
That the blood will be enough
To get through the hard day
When I see you
I have to remind my heart
That cardiac arrest isn't the best option
My heart likes to play hide and seek
Under the cover of my ribs
Fluttering just enough to keep me alive.
Being alive and living are not the same
Living is your heart coming out to play
It is not being scared to let some
blood go not knowing if it will ever
come back
Being alive is the conservation of blood
Giving it to the vital organs but nothing else
It gives out what it believes is okay to loose
Any more than that my heart might stop.
My heart believes that it is best for me to be alive rather than live.
I am constantly cold
As my heart will not let go
Worrying is more important to it than
The temperatureof it's protective covering.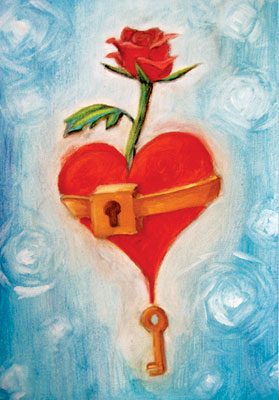 © Louisa L., Pleasanton, CA