Darkness
April 1, 2019
DARKNESS
I'm afraid of the dark.
What was that?
That scuttling sound in the corner?
Did any one else hear that?
I can't see at all in
this room of mystery.
Are those eyes?
If they are, who or what do they belong to?
I know I felt something
breathe against my neck.
It's breath is sour and smells
just like rotting meat.
What is it, I wonder
As the worst thoughts run in my head.
Is it a monster of some kind?
Will I die?
I find a flashlight.
Finally! I cry out.
A light source!
I scan the room
looking for the owner of that
sound, and I see nothing.
Yet.
There it is!
It ran across
the circle of light
shining on the wall.
I pull my light to the corner
and see a monster
that has terrified me
since my childhood.
It runs at me, and I scream.
And wake up.
I laugh at the nightmare
telling myself there's no such thing as monsters
And I keep believing that
for a while.
Wait,
What was that sound in the corner?
That scuttling sound……?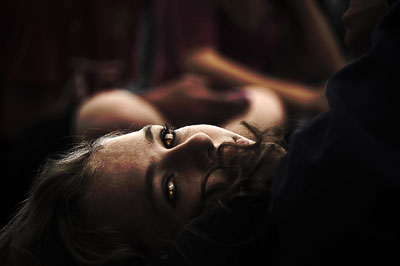 © Calvin C., Salt Lake City, UT