Can I? Should I? Do I? (A Poetic Response to Huckleberry Finn's Dilemma)
April 15, 2019
When you grow at the beginning,
Feeding off of other's minds.
You believe all is right, so you don't think
Can I? Should I? Do I?

Then you grow later, confused and scared
Challenging everything you knew before.
You ask yourself, "Huck,
Can I? Should I? Do I?"

This man shows trust and kindness,
So how could he be evil?
He is my friend, but he is a slave. Now,
Can I? Should I? Do I?

It'd be so easy: a scrap of paper,
A small word to a stranger.
So easy to get into heaven, so now I sit
With the words in my hand and redemption in reach.

But a voice urges in the back of my mind,
"Can you, Huck? Should you, Huck? Will you, Huck?"

And it's right. Would I really feel better after this?
No, I would feel nearly the same.
I'll just go to Hell then!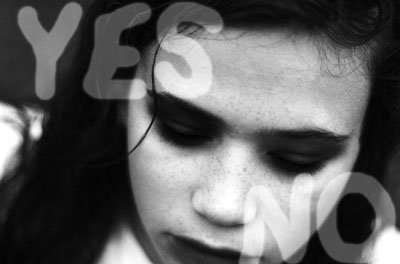 © Sandy H., Woodbridge, CT