A Token of My Love
May 16, 2019

A rose would do, far from the simplicity
of the color of my blood; hear it as I decree.
For you, I will bleed rivers and oceans while my heart be afire,
and when I tell the tale of my love, you won't dare call me a liar.

Or maybe something with diamonds, a symbol; the strength of my love.
If that isn't enough, I'll pluck a star from the midnight sky above.
For you, I'll always let you be the owner of my admiring eyes,
but your jeweled optics, always anew, will end up being my demise.

My soul will forever be jaded - a hill of sparkling jades,
until the whisper of your touch becomes a surfeit.
For you, I will make pain become transient until it's a bare well,
but how many scars you bear and wear, I will never allow you to tell.

I'll leave a love note, written in crimson ink.
Forget the dark vermillion wine, so that you may just think.
For you, I'll fuel the golden ribbons of fire; you're playing hard-to-get,
but I'm making you an offer that you most likely won't forget.

Whatever will I do
if I cannot love someone as striking as you?
For you, I would travel far and wide.
Do you think I'd live with myself, if to you, I ever lied?

Maybe chocolate will finally woo you
but, until then, you're the one that I must pursue.
For you, I'll tattoo my heart upon my wrist and sleeve,
and maybe, that'll persuade you not to leave.
You are the spark that has just finally lit a blaze
inside of me, even if you are just simply holding my gaze.
For me, don't unravel our threads and leave me, unstitched and alone.
You are the ruler of my heart, in which you will endlessly own.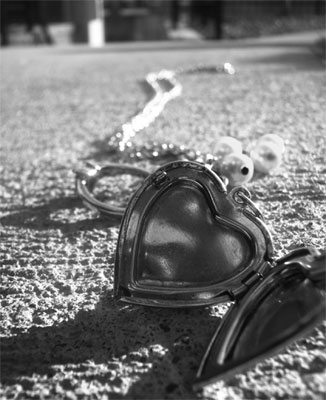 © Francesca Y., Robbinsdale, MN