My People, My American People
August 9, 2019
MY People, MY American people
I am just a child, ten years old,
But my cries for food and help were completely ignored.
People I have seen in the news,
Were HONORED for helping THOUSANDS of lives in India.
But what about me?
MY people, MY American people
You betrayed me and all YOUR suffering brothers and sisters.
You traveled to Africa, India, and Europe too,
But why?
To leave YOUR people in such similar positions to suffer?
To save foreign others rather than YOUR own?
Yes you have helped a Foreign people in conditions indescribable,
But you have forgotten about YOUR people,
How unfathomable.
MY people, MY American People
You left my brother with those men in masks,
My mother abused to the day god took her away,
And my sister was ripped from my arms on that freezing white winter day.
MY People, My American People
To this day, I still hear their cries of terror,
Still see the horror on their, faces
Whispering yet crying out, "Why me God? Why me?"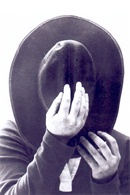 © Christine W., Waynesville, OH