Hope
August 25, 2021
Hope declares,
"Fear, beware!"
Hope, the bird fluttering in a storm,
From the bottom of one's heart, it was born.
It knows no restraints, always flying boldly,
Flying tirelessly, never slacking off its duty.
Its course never astray, chasing fear away,
Like warm rays brightening our day.
Fear, like a shadow wrecking desolation,
Apprehended by hope in a timely fashion.
Now fear itself is cowering in despair,
Knowing that its end is coming near.
Ask the bird, "where's fear?"
It'll answer, "Nowhere,
When you have hope to bear!"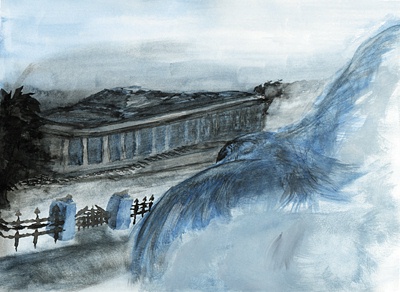 © Maria J., Phoenix, AZ