The Creator
January 19, 2022
I never intended to code It that way.
My special machine has special traits,
Special attributes.
It is aware of how many people are in the room,

It can tell you anything.
Ask It what the weather is,
Ask what your name is,
It knows everything.

As I made It, the parts fit together.
It was meant to be.
Maybe I shouldn't have added those parts.

Guest Is ready.
Guest is aware,
But be careful and please don't stare.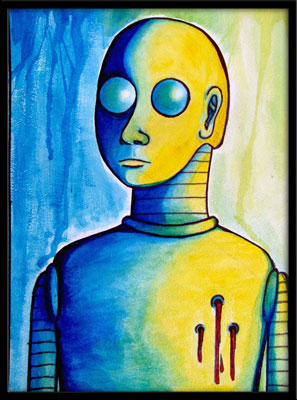 © Kelly B., Wichita, KS