Forgotten Place
MAG
June 18, 2009
Another day
Before the
Cold winter sets
Down on this
Empty town.
Forever quiet and
Gray is this town,
Hauntingly dark
In the night.
Justice has left.
Kindness has gone.
Love has vanished.
Morning brings
No relief
Of the darkness therein.
Pine, maple, birch leaves
Quake and
Rustle in the empty breeze.
Slowly dying out,
They fall to the ground.
Unloaded of their burden,
Vertical trees droop as
Winter comes and goes,
Xylem grow dry
Yellow leaves turn brown
Zzzzz … this city sleeps forever.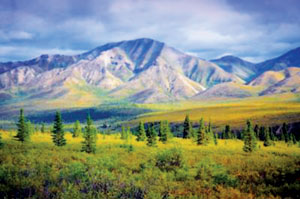 © Haley L., Anchorage, AK