When the Cicadas cry...
September 9, 2009
Blood lays across a room
as a boy fearfully sprints away.
His breath
fast and light,
tripping and falling.
But, focused on never returning.
Warm tears
drizzle down his cheeks
as he repeats over and over again.
"I'm sorry. I'm sorry!"
Filled with emotions
he trips and falls.
In the humid summer air,
he clutches his knees in pure anxiety.
The cicadas watch innocently,
chirping to each other.
"Whats's wrong?" They ask each other.
Grasping the story they watch the boy.
Not with pity but with sadness.
The cicadas chirp quietly
and cry out a song of remorse.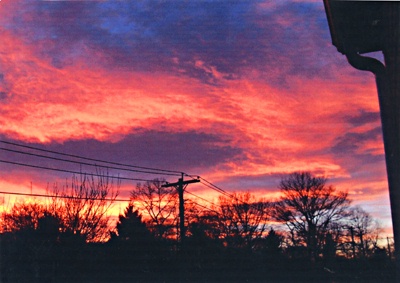 © Robbie M., Milford, CT