In The Dark
September 15, 2009
In the dark, I sit here, a mere statue of time,
suffocated by the icy darkness which surrounds and insulates my heart.

Tears emerge from my eyes and flee down my face,
to escape the furious tempest within.

My heart, a raging inferno, burns bright with wicked white light,
ignited by the twisted vision of your sinful eyes.

You're open eyes tell me the story of your crimes,
they're far too wide for me to comprehend.

The darkness rains on my heart, decimating logic and telling reason to wait,
it makes me forget those wide-open eyes and cools the fire, flaming within.

The darkness is empty yet fills me to the brimm,
it emancipates me from the slavery of my emotions,
it gives me a completely illogical reason to live on.

I sit here, holding hands with the darkness,
forgetting to remember time a smile creeps upon my lips.
it starts to rain as the tide of reality pulls me back into the pulsating ocean of time,
I can safely feel again,
I feel cold,
I feel happy, in the dark.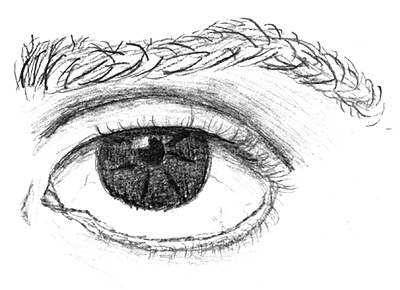 © Anthony R., Wilmington, MA