The Creatures of the Night
September 16, 2009
The Creatures of the Night
A little monster trots by my side,
And little fairies run and hide.
It's one big race: Who will get there first?
The witches cackle. We are all cursed.
The headless horseman gallops ahead.
The competition of the dead
Werewolves, ghosts, and of course; vampires
Lights dance in their hands like tiny fires.
They dash to the portal, where they'll be sustained.
It doesn't matter that some are chained.
The Grim Reaper glares,
As we run to the lair.
Anne Boleyn holds her head up high.
And winged demons fly through the sky.

The monster at my side tugs on my shirt.
"I have to go potty!"
Gotta love Halloween.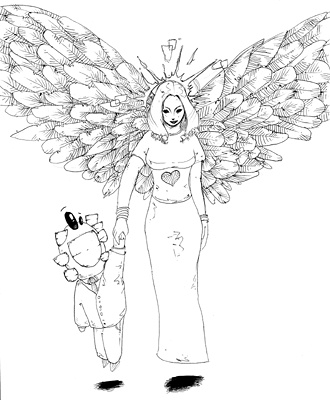 © Benjamin S., New Hyde Park, NY