The Words of the Poets
September 16, 2009
I've heard the words
As they flow like water.
As the passion of the poets burns
Hotter and hotter.
As the fire in their soul ignites
And flames up
In the middle of the night.
The lyrics are their spirits
Written down on a page.
All their sadness
And joy
And pride
And rage.
The heart and the mind combine
To make words that bind.
Poetry is emotion,
Commotion,
The poet's notions.
All woven through the words
The words I've written and heard.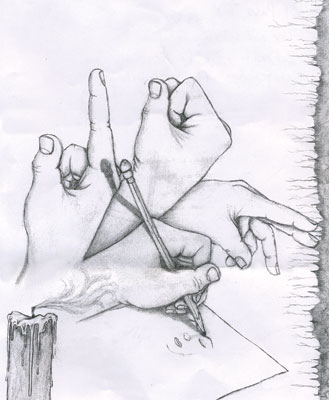 © Christopher M., El Paso, TX