Is It Possible For Me?
September 11, 2009
Go, go on, be happy,
be merry, joyful, free
You know you'll like it better
not having to worry about me
Why do you even fight it?
I'm only dragging you down
You all know you'll be happier
without me around
At first I may seem exciting,
my loud, exuberant side,
but when you dig deeper it's
ugly what you find
At first I may seem inviting,
someone warm and safe to like,
but no longer can I hold back
the demons which inside me hide
They eat at me everyday
Ttell me what to do,
they tell me what to say
I want to lock them in a cage,
make them go away
I want to be different than
who I am today
I don't want all of this anger,
this sadness and these tears
These aren't mine,
these aren't real
This just isn't how I should feel
This makes me so sick,
It's all in my head
I can't define what's reality,
this makes me want to be dead
Why can't I be like you?
Why am I so confused?
I want to be happym
be merry, joyful, free
Sometimes I wonder
if it's possible for me?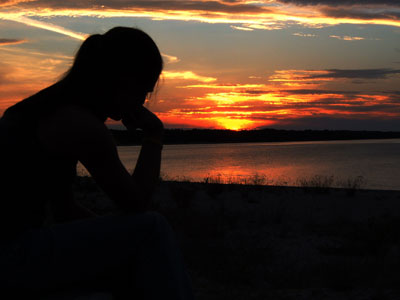 © Hilary L., Rogers City, MI