Corn Feild
September 22, 2009
Classic,
Just too classic.
Or is it,
Running through stalks of corn.
The rough hides,
They brush against your skin.
You pant and squint,
Peeking through the misty veil of night.
Hands on knees,
You catch your breath.
Then start sprinting again,
Continuing the game.

The spot's found appropriate,
And you crash into the brush.
Ears peeled for rustling,
Whispering, breathing or steps.
Any sound to prove,
The lurking predator nearby.
The silence assembles suspense,
You rise to your feet at ready.
Your heart thumps,
A clock all in itself.
Seconds pass,
Which seem like minutes.
Then finally the growth stirs,
You bolt.

Intense as the moment lives,
Your lips are cracking a smile.
Without restraint,
You slow your pace.
Her arms fling around your neck,
As her body jumps onto you.
Falling to the ground,
In raw revelation.
You laugh and roll over,
She's smiling widely at you.
The sky is dark violet,
The sun's now gone.
The moon is arriving,
As well as the stars.
She's wrapped in your arm,
A gentle embrace.

She stands to her feet,
All of a sudden.
You rise by her side,
As she waves goodbye.
The night,
It won't end here though.
You tighten a hug,
Around her thin shoulders.
Lightly kiss her cheek,
And whisper your words of departure.
She leaves left,
You leave right.
Two from different worlds,
Met in the cornfield that night.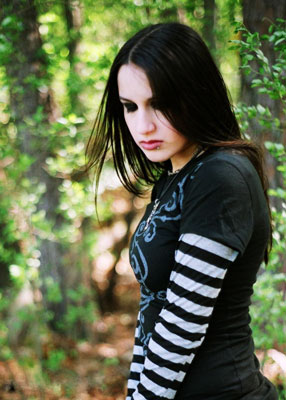 © Rebecca B., Marietta, GA