left behind
October 4, 2009
I feel like the walls are closing in.
I feel like I can't breath.
All I want is to be out of here.
I just need to escape.
And I can't.
I am too young.
I am too immature.
I am too innocent.
I am too unprepared.
I am too inept.
I have spent the past year asleep.
I missed what was important.
I let opportunities slip.
I let chances speed away.
I missed the train.
I missed the bus.
I missed the wink.
I missed it all.
I am alone.
No support from where I need it.
No support from where I want it.
They have turned their cheek and given up.
I am useless.
I am worthless.
My dreams are merely dreams.
My aspirations left only as desires.
I closed my eyes and sat down.
I had lain down to take a breather.
Sometimes we need a break.
Why did everything jet forward?
Why could not a single thing wait?
I want to move on.
I want to start my future.
But, I can't.
I have let it all slip.
I have lost it all.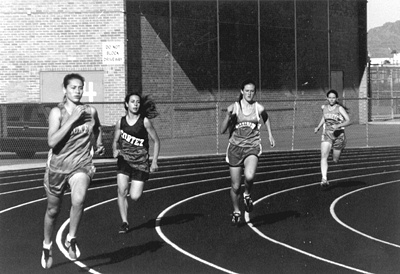 © Lauren J., Phoenix, AZ