Dog Thoughts One Mid-October Night
MAG
October 16, 2009
Should we die
Looking up at an empty sky
One mid-October night,
Let me gracefully lay myself to rest
And be forgotten –

There is this established order,
a code of conduct
That we must follow,
[and I cannot,]
Lest civilization and humanity
Be degraded to nothing but bees in a hive
(how they flutter, zig and zag).

The dog sleeps on the floor
And people higher.

Of course,
It is an absurdity to think
That the segregation of species can be altered,
Much less completely terminated,
But one can dream
One can dream.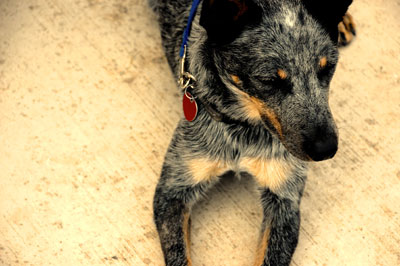 © Chelsea C., Auburndale, FL