Vulnerability
October 17, 2009
It Hurts
and i don't know why i stay.
It hurts too good
i don't want it to stop.
These old wounds grow day by day.

Wounds always heal
becoming the scab of life.
Tear it off,
bleed it out.
It makes me feel alive.

Tender lover
Where did you go?
Did i say something wrong?
Did i go back to my old ways?
Tell me, please, i need to know.

Why all your secrets?
Smoke, mirrors, and lies.
Leave me in the dark
naked, cold, and wet,
with nothing to comfort my cries.

You ask me questions
that force me to talk.
i am your puppet.
You string me alive.
Heartbroken but still, i walk.

Have i lost your faith?
Can we end this tonight?
destroy the rusted chains
binding my soul to yours,
talk it out without a fight?

i love you too much.
i don't know why its hard to say.
Can't push you away,
too painful, i wont.
i guess it's better this way.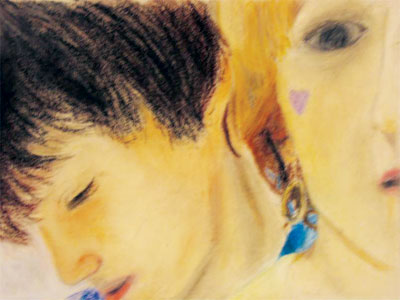 © Natalie D., Ames, IA