soul music to the most annoying extent
October 18, 2009
sitting in front of the blank screen
trying to write something you would want to read
some people are so annoying
just breathe jessie, just breathe

ive been told to stay on my p's and q's
to clean up messes and squeeze into someone elses shoes
i fight these battles that i carefully choose
but even with the greatest strongest army
im told to back down and everytime, i lose.

why do the residents of this home
feel the need to wear their masks even when their alone
you can hear the lies and deceit through the phone
ring ring ring
so quit to ask for help after the lies are uncovered and shown.

im not trapped here
this place isnt my prison
im free to leave when i please but i'll go through all this for my baby
he's why i live and put up with these clowns
and pretend that my smiles arent pity frowns


ignorance is kind to the scum bags and 2-time losers
they get whatever they want for a cost much cheater
all the times they get more
whats it all for
one day i'll get all my desires galore
the users abusers and losers like you will get what you really deserve

eat your food stamps
smoke your fears
how low you are is what brings me to tears

you hurt the one i love
the one who has made much greater sacrifices then you
your just scared now that im here you wont have him to screw
well your damn right i wont let you make him one of your tools

you take advantage of his big heart
and the love he has to offer
you spit in his face when he gives and gives
without asking for anything in return or favors

what did he do to be treated like s***
do you really blame him for being a responsible kid
he took car of his money and his heart
tell me please to deserve this, what bad he really did?


im wasting my breathe
on people that matter so little
you'll never be sorry or understand whats so simple
some people never learn and live life drawing in the stencils
while were creating and loving life coloring out of the lines
and using more then just pencils.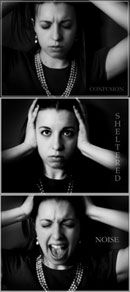 © Michelle B., Blairsville, GA