The Silenced
October 26, 2009
People too scared to speak
And those who aren't are silenced.
So where does that leave me?
Or those of us who aren't afraid of the dark?
Are we silenced?
Or do we just disappear?
Never to be known
Never to be heard
Just quiet.

So we whispher words of secretcy throughout our rebel troops
In hopes that they will stop and listen.
Listen to our words spreading.
Will they not listen because they want us gone?
Or are they scared?
Scared of the truth,
Of the reality of our words.
Deep down they know it is true
And that is why they try to stop us.
Because they know that once they start to listen,
They are going to wish they didn't.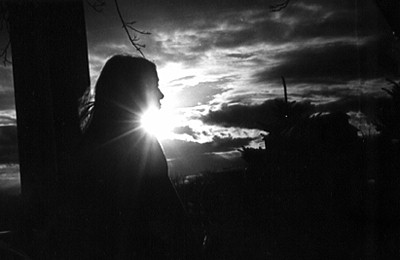 © Elizabeth G., Marblehead, MA