Lonely Girl's Wish
October 28, 2009
All I can see are judging eyes looking right through me.

Can they see my pain?

Can they see that I need help?

Do they even see that I'm standing right here?

There is so much more I could be if they only knew the real me.
But they will never know, never care, and never share a word.

I'm just a fading shadow in a world of shining stars, caught between the glistening lights, and completely lost in the crowd, unnoticed.

Everyone fights for the spot light while I step aside.

Every night I cry, wishing for an angel to take me in his grasp and grant me a better life.

But God's too busy with everyone else.

Will he ever hear the plea and prayer of a lonely girl's wish?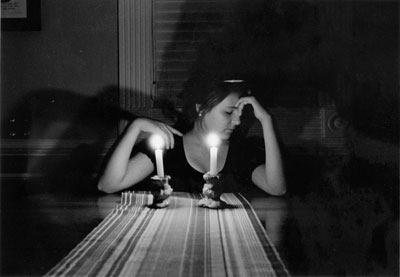 © Eleanor K., Bethesda, MD