Streetlights
October 31, 2009
Standing under the streetlights
Remembering with a silent smile
Everything was new then. Fresh

Just moved in. They ran off. You
stayed and under this streetlight in the crisp cold new of Spring when things are borne. That's when you hold me. Under the bright of a recently replaced lightbulb. Under the silver of suddenly painted stars.

If only the refresh would not repeat. Change shouldn't occur when everything is reborne and hopeful.

All I feel is how warm you are in the silky cold night.
I breathe you in. Just like that you are gone. Slipping into the reminiscent darkness.
I stand alone under this streetlight. The moment gone, a new one idling up to take its place.

Just moved into my heart. I feel lost as I look for a new home. The new moon is enough light on its own. I find it. Walk gratefully up to it. Take one last breath.

Oh, The world knows that it has made me anew by giving me you.

Standing under the streetlights. Everything here is familiar and older now. So riddled with my timeless memories of you, that it falls asleep heavy with dark and can now only dream of light and you.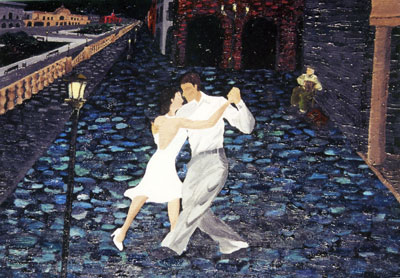 © Elizabeth M., Kannapolis, NC