You're Gone
November 17, 2009
You're gone.
It's ok,
Because I still have memories.
Remember picnicking on the lawn?
And "Spring Cleaning" in the middle of May?
It's ok.
I'm not sure,
where you are.
Remember listening to the cat's purr?
And singing to Slipknot in the car?
It's ok,
It's been a year,
since I last saw you.
Are you anywhere near?
I have no clue.
It's ok.
You said you'd be back in a few days,
but it's been longer than that.
What'd you get stuck in a maze?
So now you can't call me back?
It's ok.
I wish you were here.
To tell me goodnight.
To get rid of all my fears,
and to stop my brothers stupid fights.
It's ok.
Maybe one day,
We'll pass eachother on the road.
Just maybe I'll see you again,
Mom.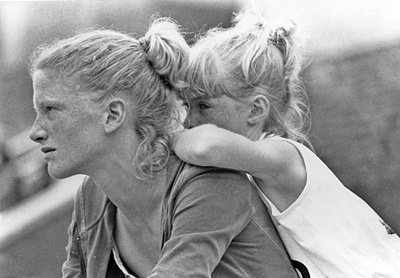 © Felicia F, Marlow, OK