He wants you to be her.
November 18, 2009
What do you do when the person you love
Your first love
Doesnt want anything to do with you
Hes completely disgusted with who you really are.
What do you do when you dont even get to see him anymor
because not only is he not responding to you
but hes also avoiding you in the halls
What about the fact that you spent more than a year obsessing over the way he smiles and the sound of his voice.
Now you dont even get to see him.
What about his 16th birthday he spent talking to you
and that song you wrote him
You cant even think about songs anymore
all those love songs he said reminded him of you.
Only it wasnt you, it was her
but she was you, allthough he didnt know it was you
Until today.
All those nights you waited up
for his text to say he got home safe
All those I love you's he said to you
But it wasnt you, was it?
It was you, but not to him.
What about all of those times he said he wanted to be with you,
He wanted to hold you in his arms
to keep you from crying.
Was it you he wanted?
or was it her?
All those long nights spent
laying in to seperate beds
talking about absolutely nothing.
He wasnt talking to her
Was he?
She was just a picture
Yu were the one who was always there
You shouldnt have let her take all the credit
but you did,
Unfortunatly its not a question anymore
He wants you, but he doesnt want you
He wants you to be her.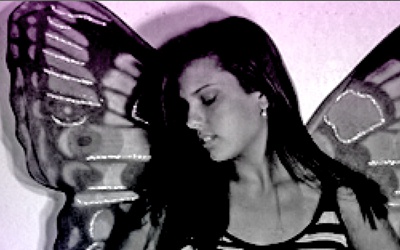 © Kathleen M., Rowlett, TX