I saw you
December 9, 2009
From across the street i saw you
walking with the grace of an angel
shinning in a world of darkness
from my empty shell i saw you
I ran to catch you and you saw me
our eyes slowly met
and sweat dripped strangly down my neck.
you similed shyly at me
as i struggled to breath
for i knew this moment was heaven
we moved quickly toward each other
and inside our embrace we found a safe haven.
within your kiss i tasted love
what a sweet taste passed from out lips.
i looked weirdly into your eyes
for i knew that love had finally saw me.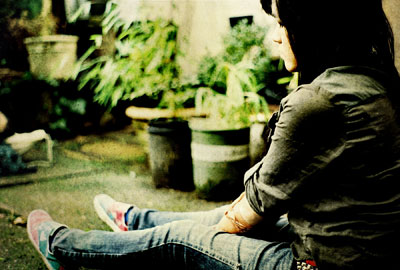 © Hailey J., Lake Oswego, OR