I once knew a girl
December 25, 2009
I once knew a girl
Now I'll ever know her name.
And her face, engraved,
A mental image held in vain.

She would say nothing of me
I have no regrets.
She was ever soothing,
But the pain she gave was the best.

It wasn't the fact that she wasn't mine
No, that was not pains way.
It was that I wasted her time,
And my comfort was returned with dismay.

I did all I could, Never did she complain.
I gave her my heart, my pride, my honestly.
I laid myself out, Played a fool in several ways.
She gave me nothing and never explained.




She was hurting silently and never said a word.
She cried and cried as I thought I would at first.
She could not speak as to why she was hurt.
She only knew that I was not to be hers.

She could never have peace
Until she fled far from me.
She has the one she wants
And now the truth in sum I see;

What is left, is me
And I am forlorn.
The way it should be
For monster's, human born.

I am cursed to be lonely, today and forever.
I am cursed with this heart longing and firm.
I am cursed with a hand not meant to be held. But worse,
I am still cursed with a spirit to love and to serve.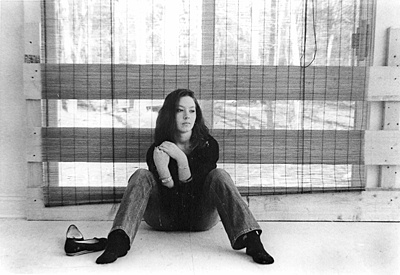 © Crystal F., Marshfield, MA