The Girl With a Watering Can
January 1, 2010
There she stands

clad in her velvet indigo dress

lined with the delicate lace fringes

of a thousand snowflakes

sewn by fairy hands.

There she stands

in her freshly polished boots,

steady like the feet of a soldier

yet she is no more than a rosebud,

untouched, unfettered, long before her bloom.

There she stands

a red ribbon prevents her

flimsy, chestnut tresses from

becoming haywire in the cool air,

gently tucked behind her elfish ears.

There she stands

with tranquil, innocent eyes,

an uncanny shade of blue

like the night sky, an eerie perennial universe

submerged in two fluid orbs in her porcelain face.

There she stands

clutching a quaint little watering can in one hand,

while the other holds a loose bouquet of

white-and-yellow daisies,

a serene maiden of the garden.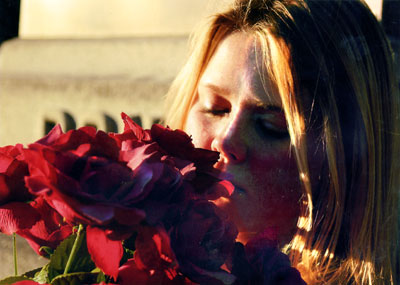 © Jon G., Bethesda, MD