Sapling (Seedling) Pt. 3
January 5, 2010
Words travel through the wind
to where you stand
Rooted.
You think you know
What you want,
What you need.
That now
is enough
and nothing is needed
to get you to the future.
Depending on the water
that someone else gives you.
You think
you'll be safe forever?
Yet you taunt the hand
that feeds you
by refusing to grow properly
by spreading your leaves
where they shouldn't be going.
You taunt the very limits
of Mother Nature
thinking
'I'm a Sapling.'
'I deserve'
'to sing'
'and dance'
'and play'
And you sing
and dance
and play
without worry--
without care.
You think nothing else matters;
Like the grasshopper
that plays in the winter
When it should
be gathering food for the winter.
How sad--
it dies.
And nobody can help him.
Have you forgotten
how it was to be a seed?
A sprout?
When you aspired
to reach higher
go higher
spend your time
learning how to be a sprout
or a sapling.
Have you forgotten?
Now that you've reached this level
Are you going to throw
it all away?
Take care of where you grow
Because someone might just cut a branch
that doesn't belong where it should
cut your trunk
because you are an eyesore
Don't
be an eyesore.
Be
an eyefull--
Something that catches
the attention of others.
Remember that if you ruin
what you have now
you may never
get it back.
Are you ready for that?

Spring
Forth,
Fall
Down
Which do you chose?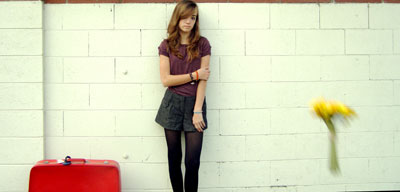 © Austin K., Studio City, CA