An Exception
January 19, 2010
You don't see the broken pieces,
the strong walls or excuses.
All you see is a girl and a small smile she keeps.
No one knows her weaknesses or strengths.
She hardly lets anyone in
determined to hide herself,
scared to be too close.
She knows you have to be strong
to break down the plentiful walls.
And you ask, "Is she alone?"
No.
Only one has obliterated them.
Others are halfway in,
some not even able to get past one.
She's scared to let anyone in
Afraid to have the consequence, like them,
if she loves again...
Afraid it'll scare them away.
But that one exception remains.
And in spite of it all
she fears him the most.
He accepts her and helps her.
He didn't run way, he fought.
He makes her braver.
He makes her stronger.
He loves her.
And the exception scared her most.
Since she's undeniably
dependant of him.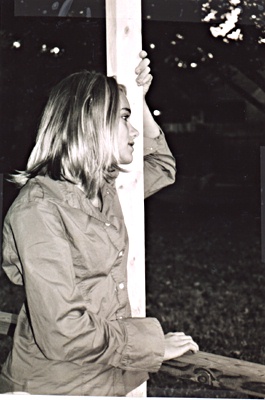 © Tiffany A., Southaven, MS