Being Human.
January 25, 2010
Entangled in what
I thought once was love,
The vines, they struggle,
Choking up lyrics of a past
Where all was true,
Of love and its virtue.

The blaring sign speaks
As we choose to be deaf,
The emotion felt, but let go, no
As we choose to be mute,
As we burn in our bodies,
Flame-licked by arrogant tongues.

The flurries drive on,
Burying the broken spirits fallen,
The banks, they smother the happiness,
As once was upbeat and strong,
But are now only dirt.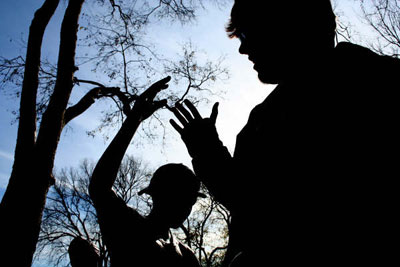 © Katie G., Richmond, VA