They Say
January 25, 2010
They say I'm ugly because my face doesn't resemble theirs.
They say I smell because of the tea tree oil, I use on my skin.
They say my clothes are out of style, because I don't wear the latest shoes, or jeans.
They say my hair is nappy, because their's is smooth, and straight.
They say I talk different, because they all speak the same.
They say I'm gay, because they're all in so-called relationships.
They say I'm to quiet, because they act loud and rowdy.
They say I stand out to much, because they all stand in.
And I say of that's what it takes to be me, then so be it!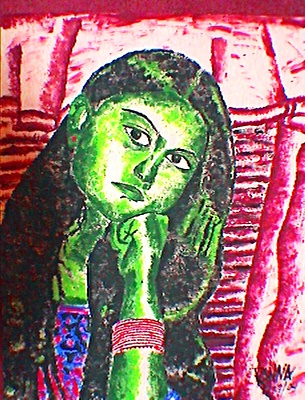 © Ranna C., Monmouth Junction, NJ