Where is thy mercy?
January 28, 2010
The moment you step out of your bed the worst will happen,
But you will not know that anything bad will come until it happens.
You think this world is full of only good,
You're just too innocent to see how corrupt this world actually is,
Or you're naive to see the truth.
Though many of your peers applaud your positive outlook at life I don't,
I truly think you're setting yourself up for a ultimate letdown,
And you'll never recover from it.
But whatever came out of my mouth that morning; all you did was look me in the eyes and tell me to not worry and let nature take it's course of good and divine,
You walked off down the street thinking everything will be great.
As I watched you walk down the street I slowly turned my back and I knew something would happen whether it be good like she said earlier or bad,
After that I really don't remember anything it happened so fast.
I heard a huge collision down the street,
And my body's reaction was a beating heart like I was about to have a heart attack.
I turned facing the street you walked down and sprinted as fast as I could to get to the accident,
Ambulances flying past me to the scene to attend to the wounded,
Cops blocking the area off from the public.
The driver of the car slowly getting out tears moving down his face like the action scenes in The Matrix falling to his knees screaming why,
With no care about the police barricade I burst through to see the victim.
Once I saw who it was all I kept thinking why her?
Paramedics violently pushing me to the side to get to her picking her up and placing her on the stretcher.
Running along side the stretcher holding her hand one paramedic asked if she was my wife a tear drop fell from my left eye and I replied yes,
As they get the stretcher carrying her into the back of the ambulance I jump in and sit beside her.
She wakes up and turns to me very slowly and carefully to avoid the IV cords and clutches my hand and whispers softly 'you were right about the corrupt people out there babe I should have listened to you.'
I whispered back shh save your energy everything will be alright.
Before I could tell her that I love her I hear the sound of the of her heart monitor flat-line,
My tears start rapidly falling on her like a rainstorm as the paramedics rush to her side to try and re-start her heartbeat.
The following day I wake up feeling the dried tears along each side of my face,
And all I could hear in my head was of what she always told me that life is full of surprises but what she failed to mention was that her death was one of those surprises.
It felt like the room was spinning and I thought each day a new surprise yesterday she gets into an accident this morning she dies.
The doctor comes out of her room with a bad news face on,
He approaches me and informs me of my wife's death at midnight;he continues to go into detail that there was nothing they could do to save her life that she lost way to much blood.
I leave the hospital building walking to my car very slowly and think I don't want to hear another thing again for the rest of my life it brings me too much heartache...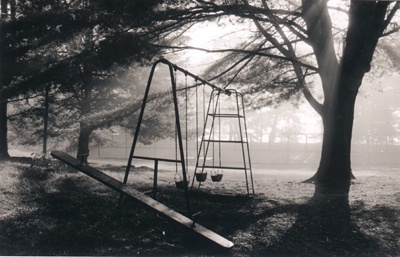 © Steve S., Marblehead, MA