Entrancing Shadows
February 1, 2010
He is the balance of light and dark,
While I am that of coal and soot.
My darkness reigns in my terror,
That which this light will leave me.
The coal so deep, so rich in black.
The soot so encompassing, covering my back.
His light though small shines bright,
My darkness swallows whole, feasting on past delight.
He looks to me with wondrous fascination,
As if my presence does not bring devastation.
With hand extended I beckon forward,
"Come my child, come appease my forces."
His child-like innocence so easily quashed.
"Bye-bye little birdie," and he's swathed with cloth.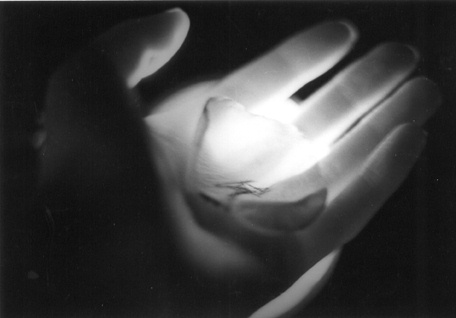 © Feichen Z., McLean, VA