For You
February 2, 2010
One look in your eyes,
Tells me everything I need to know.
It's all there.
The mind that hides the pain.
The heart that shows the hurt.
The soul seared by betrayal.
The spirit crushed and battered.
Who has caused this destruction?
Who has taken your right to a peace of mind?
My own mind burns with fury, for you.
My own heart cries with pain, for you.
My own soul is penetrated with a deep mourning, for you.
My own spirit reaches out and picks up the pieces of you, for you.
Let me be your comfort.
Let me be your protection.
I will love you.
There will never be a day,
Where your hand reaches out to not find mine.
I will always be there,
For you.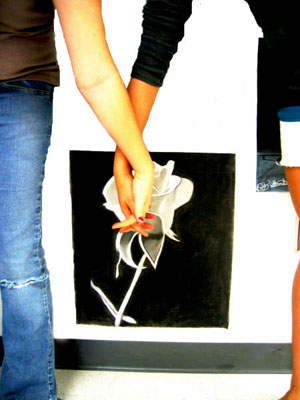 © Josie G., Wilmot, SD