Dreams
February 15, 2010
Dreams


What is a dream
But a figment of our imagination
A world of make believe
A book
A movie
A projection of our minds thoughts
A storybook
With mystical creatures
And fairies and castles
A dream is where all of our
Deepest and innermost secrets come to life
Where we can be whatever we want to be
Do whatever we want to do
In our dreams we can go
To the deepest parts of the ocean
Live on mars
Even ride a unicorn
In a dream
We do what we want whenever we want
And we can do things that aren't yet possible
To anyone but the people we dream of
But all dreams have
Some type of truth behind them
Because you can't dream without seeing or hearing
So is that what a dream is?
A thing based on truth?
Or something entirely different?
Because I think we dream what we may
For our deepest wants
Have never been seen
So how can we dream
Of a force unseen
If the theory is true
What is a dream?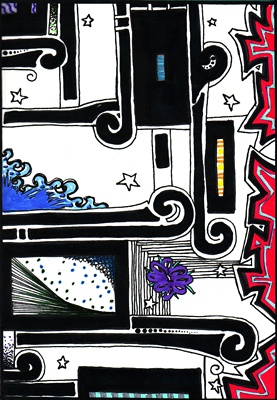 © Jessica D., Burke, VA