Christmas in Hawaii
February 27, 2010
Maybe you didn't talk to me
Because it hurt too much.
Too much, maybe,
Yes, that must be it.

I was always on your rooftop,
Following birds and---
Putting things around their feet---
Small things that didn't matter to anyone,
Like the mumbled things
Said in my sleep.

I

Have

Taken

These things
From your walls
And closed doors:
Talk-talk-talking
S l o w l y,
Afraid to move too fast
And losing it
(mindlovebreathsky)
All inside
After opening that Christmas card.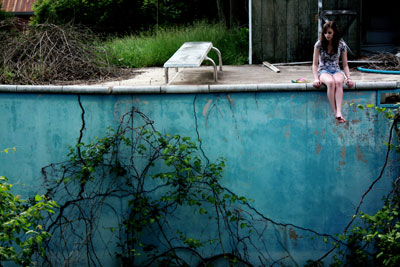 © Myra K., Somverville, NJ