run or stay?
March 2, 2010
I run.
I run from you,
I run from him,
I run from her.
From fear of getting hurt
and sudden denial.
From a night
of no sleep
new scars and
pint of ben and jerrys
with smeared make-up
running down my face,
and having to wash my sheets
from such a mess.
Fear.

But when I stay
You all push me away
Act like I don't exist
And its all my fault
Like Im nothing
Dirt
Only there when you need me
Leave me in tears
Helpless
Alone
Begging for me
Needy

So why do I push?
Why would I pull?!
If im pushing then ik wats to come
I know peoeple will walk
Cuz I've yet to find a sturdy rock
Somebody who'll stay
And that's all I want.
Someone to pull as hard as I
To love as much as I
To need like I
To want how I want

But nobody can
Nobody does
Atleast not me
Nobody shows.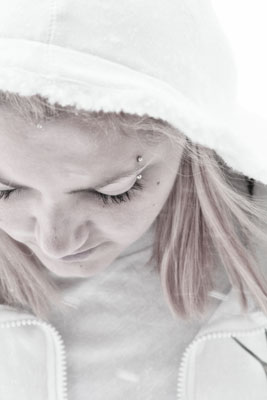 © Jessica F., Bradford, MA