Am I your biggest mistake?
March 9, 2010
Running through my viens-
There lives a lie in my blood.
A lie that keeps me awake at night,
A lie that supports my wall,
And a lie that-
If used correctly-
Could cut the last string that keeps me breathing.

They told me-
As they left me crying in front of your house-
That they loved me for the first time.
The hope that fluttered,
In my eyes,
and in my heart,
Was enough to make me want to believe you,
Even though we both knew they weren't comming back.

They said it was an "escape"
From the fighting,
From the lieing,
From the voices that bounced off of the walls
And imprinted in my memory.
They said I'd be safe with these people,
And that its all they wanted.
But they never thought about if YOU wanted ME.
You still raised me as your own,
Even though no one asked you if you wanted the responsibillty....

Running through my viens-
Lives the blood of my parents.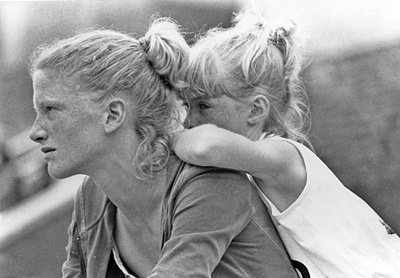 © Felicia F, Marlow, OK