An Evening Adventure
March 14, 2010
Let's dance in the stars
As they shoot through the sky.
Let's race on the clouds
As they slowly drift by.
Let's sail on the sea
As it splashes and slaps.
Let's roll with the thunder
As it echoes and claps.
Let's lay in the grass.
As it plays in the breeze.
Let's swing from the branches
As they hang from the trees.
Let's leap the Grand Canyon
As it crumbles below.
Let's swim a great river
As it fights with the flow.
Let's spin with the planets
As they orbit in space.
We must get you home.
For the sun's keeping pace.
And the morning draws near.
You must not make a sound.
But the small thud of toes.
As you touch on the ground.
Do not fret little one.
The night will surprise
The minute you close
Those lovely blue eyes.
Ah, and look there.
The sun's bout to rise.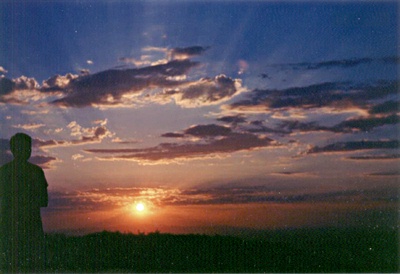 © Jovee B., Dededo, Guam