Nightmare
March 25, 2010
Click, and I am shut in darkness.
The locked door bars my escape.
Not one soul has ever been able to flee.
As I turn my shackled body,
I hear a sound.
The sound of my silent tears
Shatters on the ground.
I stop, so suddenly,
Knowing my cries are futile.

An eerie silence envelopes me,
Neither blissful nor peaceful.
The air around me is still.
Not one voice is heard for miles.
Nothing here is free.
Nothing escapes the grasp of the shadows.

I plummet further in to the depths,
The depths of depression and craziness.
As I slip, my senses fade,
My lifeless body becomes stone,
My mind becomes an endless vortex
Of questions and wonder.

Not a day goes by when I don't wonder:
I wonder,
Will I ever be able to hear my voice once more?
I wonder,
If this utter hush will ever unbind my soul.
I wonder,
If I cry will someone ever hear me?
Try to listen and cry with me.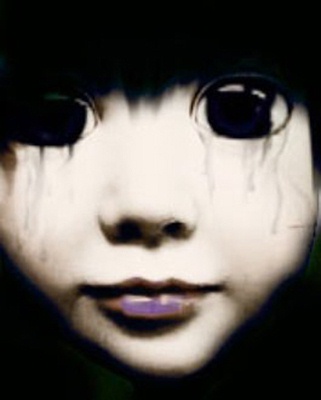 © Stephanie C., Gaithersburg, MD