Fifteen Years
March 8, 2010
The words heavy upon my heart,
The guilt turning up in my gut,
I turn away
From his teary eyes.

I walk away from all that we had,
All that we did,
All that we wanted,
And possibly all that we were.

I wonder if in my mind if it's OCD
To count my steps, but only
Because you know
He's counting them as well.

I said it as polite
As I could possibly muster,
Trying not to seem too happy to be
Relieved of my boring ex-lover.

All the time he threatened
To take his life for me,
His desperation evident
More and more everyday.

The blood flowing to
My pale cheeks as he
Gives me yet another painful
Muster of words whilst I'm walking away…

The words being a desperate
"I love you"
No, sir, you do not.
That is evident.

The guilt no longer swelling up
Inside of me, replaced by
Pure undying anger,
Fueled by the breakup that has just occurred.

Anger for his lack of
Charm, for his missing soul,
For his miniscule attitude towards
The respect of anything.
You sir, can watch me walk away, and
Whilst you do,
I hope you feel the pain that
You caused me the past

Fifteen years.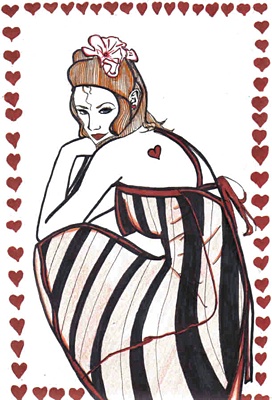 © Sara D., Aiken, SC