College Stuff
March 8, 2010
Flip the paper.
Over and back.
I see the unfilled holes.
No ink, blue or black or the No.2 pencil.
I only know the given but the questions remain blank.
I pull the pen towards the paper and back
unsure of the answer I want to give.
So many lists of options and decisions
but my mind can't even make up one.
I gave up on the paper, let it drift.
Let my voice die down,
while others rose with talk of their future.
The empty sheet symbolizes my lost goals,
failed aspirations,and defeated life.
I let go, I gave in.
I've been given deadlines,
certain times to get back but time is not my ally.
I stopped. It's over.
I'm going to let the time run out.
Let the consequences lead the rest of my life.
I will start my dead life while others just begin to flourish.
I'll lay down, sit down and drown in my misery
while I watch others soak in their happiness.
I know my future just because of my blank sheet of paper.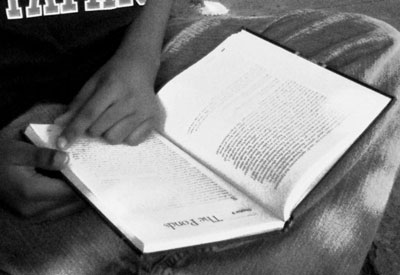 © Allan L., Plano, TX